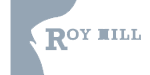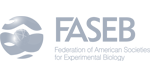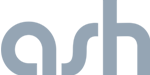 A 360 view of the whole year - with plenty of Microsoft integration options
With Microsoft integrations in Plandisc, your circular calendar is with you, wherever and whenever you need it. Show the calendar interactively in PowerPoint, collaborate with your co-workers in Teams, or synchronize your Outlook calendar with your Plandisc.
Better overview, more transparency, and get ready to tear down the silos slowing down your company. With Microsoft integrations it's easier than ever to work together with co-workers, keeping the workers up to date and structuring the many activities and tasks throughout the year.
Visualize the year directly from Outlook
The most attractive of our Microsoft integrations.
All plans gathered in one place with Outlook synchronization.
No need to inform about changes in the plan – everyone has an updated overview at all times.
Optimize the planning process – transfer meetings from your Outlook calendar to your Plandisc.
Easy access to this years plans in Teams
Keep the team, organization, or external partners informed.
Visualize areas of responsibility, tasks, and events.
Co-create the planning directly from Teams with Plandisc in-app.
Boost your PowerPoint presentation
Show an interactive overview of processes and plans.
Adapt the view for your audience – use filter functions directly from PowerPoint to show the audience exactly the view you want them to see.
Import from Excel, or export your Plandisc to Excel
Use the Excel template to import content from Excel to a calendar ring in Plandisc.
Export your whole Plandisc to an Excel sheet.
No more updating millions of sheets every time a small thing is changed. Your Plandisc automatically updates everywhere.
Strengthen the collaborations with Microsoft Planner
Make plans, delegate tasks, and watch the process straight from your Plandisc.
Set deadlines and make sure they comply.
Get a 360 overview of responsibilities.
Get inspired by our Plandisc examples
Integrate the MS Office tools with Plandisc - simple as this!